overtime
Posted on:
November 16, 2012
/
yes, overtime and make me more aware that overtime was very boring.
activity I do when overtime is:
1. wait
2. aimless internet browsing
3. japan movie download
[pullquote]hopefully this is my last overtime[/pullquote]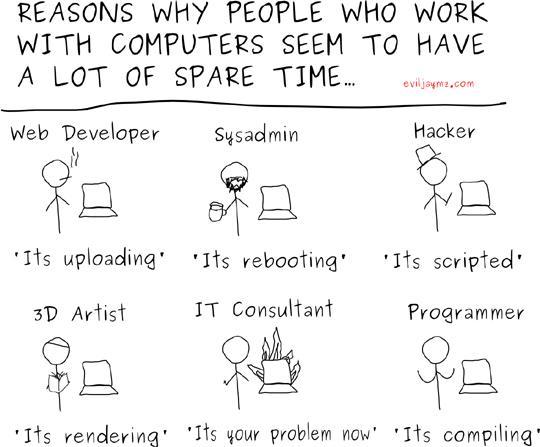 exactly what I need to do when overtime:
1. accompany the application users
ensure all done fine, most users more calm when there programmer who accompanied
2. to act quickly through database
when there are limitations of users who want speed but not accuracy (the onus is on the decision-makers) I just executors # not recommended
Overtime means the inability to manage time
I do not agree with the overtime, because it proves the inability to manage time. a job has its own time, which must be done in accordance with the time.
hopefully this is my last overtime